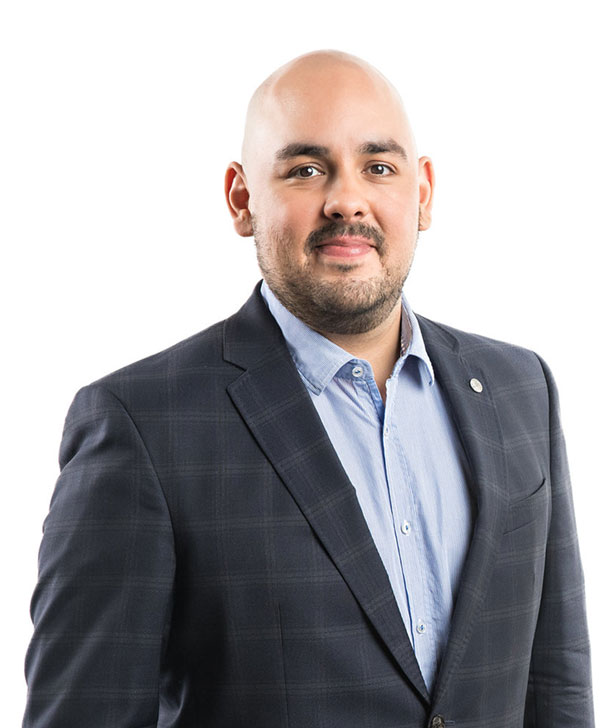 Bar Admissions
Ontario, 2017
Education
J.D. 2016, University of Ottawa – cum laude
M.A. Latin American Studies 2013, Columbia University
B.A. (Hons. with Distinction) Sociology 2012, University of Victoria
Professional Associations and
memberships
Canadian Association of Labour Lawyers
Canadian Hispanic Bar Association
Elected President of the Canadian Hispanic Bar Association (2021)
Contact Mario Torres
Mario Torres
Mario comes from a family with a long history in the international labour movement. His parents were well known union-side labour lawyers in Guatemala in the 1970s. It was the work of his parents that forced Mario's family to arrive in Vancouver, B.C., as refugees in 1982. He was exposed to labour issues at an early age and his interest in them continued throughout his life. Mario's desire to practice labour law was cemented early on in his post-secondary studies after he watched his father rebuild a labour law practice in post-war Guatemala. Mario's Master's thesis was focused on the analysis of global labour movements centered in Latin America. Mario feels fortunate to be able to represent unions and workers, just like his parents did many years ago.
Mario has been focused on Labour and Employment law since he arrived at Wyllie Spears LLP as a summer student in 2015. Throughout his articles, he gained experience by assisting in the representation of union clients in grievance arbitrations, unfair labour practice applications, and in judicial review proceedings. He has also assisted clients in restrictive covenant litigation, employment litigation, and human rights proceedings.
Mario has represented clients in proceedings before the Small Claims Court, the Ontario Superior Court of Justice, the Human Rights Tribunal of Ontario, the Ontario Labour Relations Board, the Canada Industrial Relations Board, and has assisted with a proceeding before the Divisional Court. He also has assisted clients in several mediations, arbitrations, and settlement conferences.
Mario is also fluent in both English and Spanish.
Contact Us
Want to know more about how Wyllie Spears LLP can assist you? Contact us today by email or by calling 613-569-7002.
Learn More